Download the Ecobarter app on play store
Sort your wastes & request doorstep pick up anytime
Earn points everytime we pick up from you
Withdraw, transfer, donate or shop with your points
Subscribe for a quarterly basic health insurance plan with points earned from recycling with Ecobarter
Shop a variety of low-waste products on the ecobarter marketplace with your recycling points as a currency
Withdraw your recycling points as cash directly into your bank account from the Ecobarter app
Donate to any Ecobarter featured charity or social cause by transferring your recycling points on the Ecobarter app
Shop Eco-friendly Alternatives to your everyday products
Reduce your wastes altogether by shopping eco-friendly products for your home, office or business. What's more? You can shop with cash and points earned from recycling with Ecobarter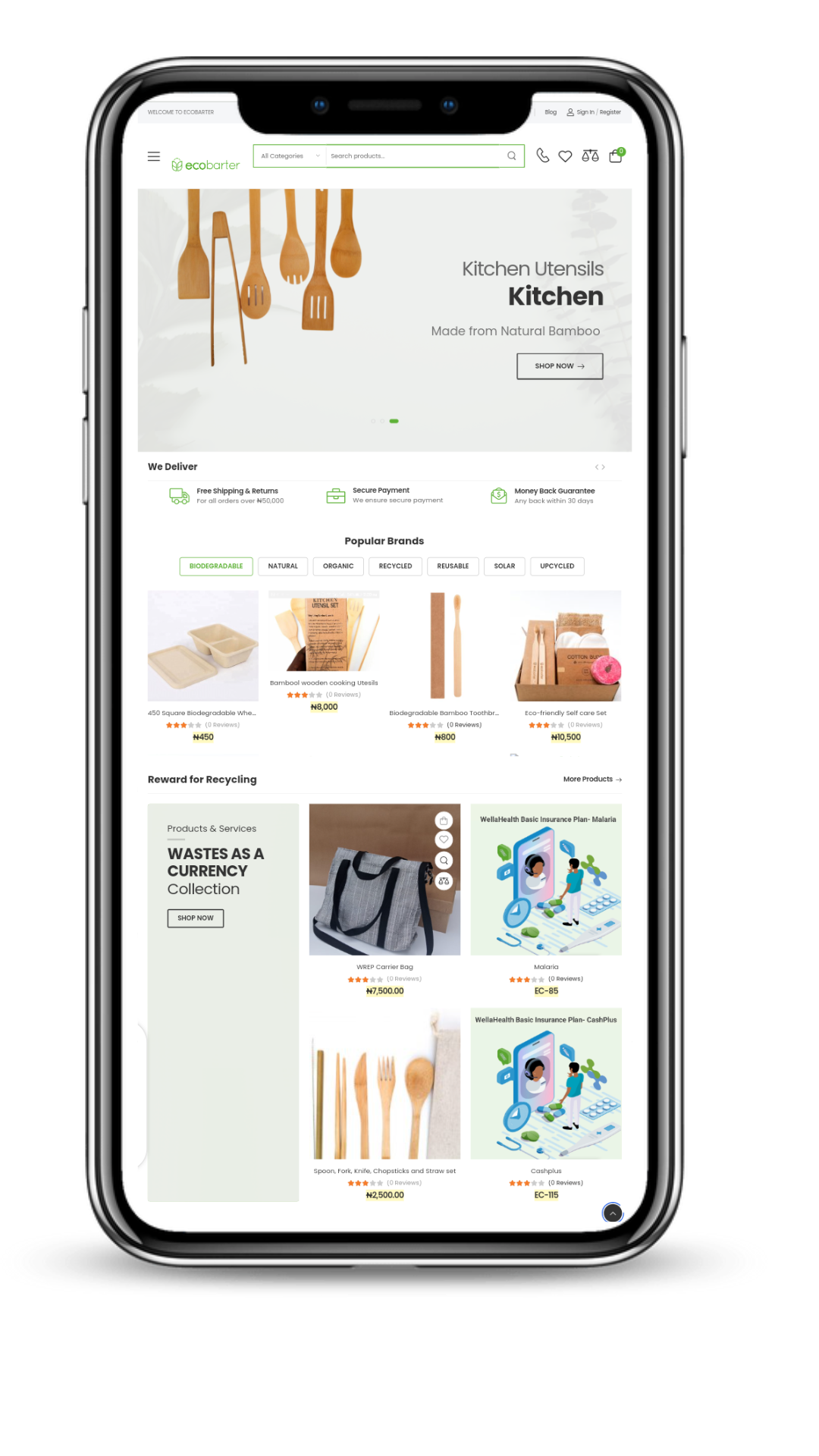 who are transforming the way they consume and manage wastes with ecobarter
Its such a pleasure to be able to recycle from the comfort of my home.
Ecobarter is now family to us. A women-led organization that is dedicated and friendly. The customer care relationship is amazing.
Ecobarter doesn't wait for the recyclables to come to them they come to it. They've made recycling cool and convenient.
I get monthly notifications on pickups in the community and this has made it easy for me to recycle.
Frequently Asked Questions