After continuous collaboration with internally displaced women groups to transform everyday waste into ready-to-wear fashion and household items, The Ecobarter foundation remains deeply committed in seeking new ways to reduce waste. Which is why we are pleased to announce the launching of our 'Compost Corner'.
In light of the rising food costs in Nigeria and a tumultuous drop in food production, composting is typically seen as an environmentally friendly and financially advantageous alternative to food waste. In fact, it is regarded to be a more cost-effective option for improving farms and increasing the production of plant-based items.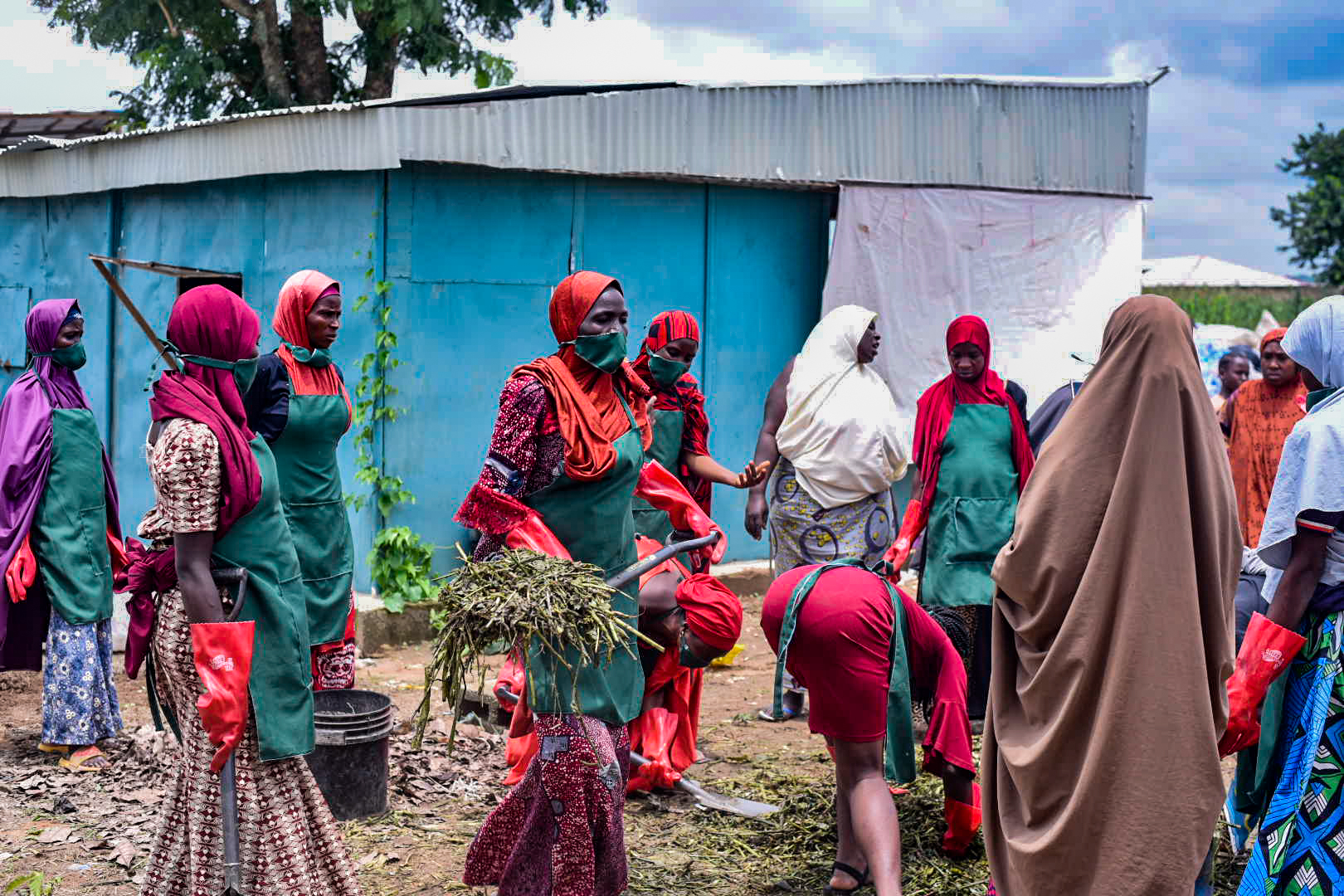 Ecobarter intends to engage with 20 female farmers from the Pigbakasa Apo Community over the next three months to convert organic waste from farms and marketplaces surrounding Abuja into healthy soil compost. The Ecobarter foundation is not only concerned with waste reduction, but also with encouraging women to participate in composting in order to increase production on their small leased farms.